Business Boosting Brilliance
Online Course Video for Business Coaching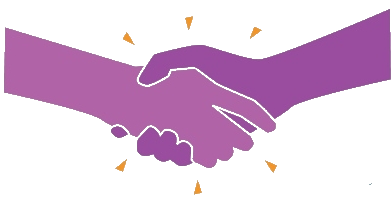 Working from a Zone of Genius is the valuable "secret sauce" of many successful swaps.
We teamed up a wildly successful, big-hearted CEO and business coach with a talented, IMDB-listed filmmaker whose first film has garnered millions of views and sparked a mountain of conversion and engagement.
The two superstars produced a brilliant online course to empower fellow entrepreneurs, along with a launch of a new business venture for the filmmaker.
A Win-Win That's Fun-Fun
Relationship Coaching for Legal Expertise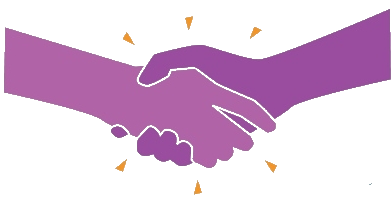 Although most swaps are primarily about business, we also connect our members for fun experiences and adventures. One of such fun trades entailed matchmaking a business lawyer with a relationship matchmaker.
The professional chemistry between our swappers was immediate!
The lawyer received dating and relationship coaching, while the matchmaker was indulged with a risk assessment and a legal health check, including a contract review.
This story was a pleasure to witness unfolding.
Office Space Picture Perfect Sw-Opp
Photography for Office Services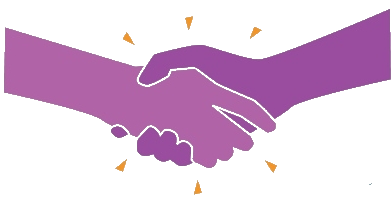 One of our members, an award-winning creative photographer needed access to office services with administrative infrastructure for his business. We matched him with an office business that provides big-business infrastructure for smaller operators. They were looking for photography to humanize their brand.
In return for a fantastic office support plan including live-answer receptionist, the professional photographer delivered professional yet relaxed head shots of the team and the office space at its various locations.
The two swappers tell us the barter is going fabulously so far.
"This swap was our first; it definitely won't be our last! Everything went very smoothly." shared the office manager.
From Team Health to Business Wealth
Holistic Health for Nutritious Food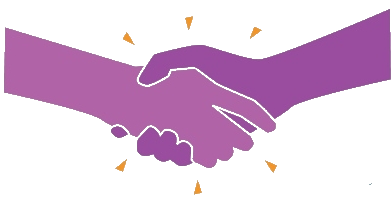 Prioritizing wellness and preventative health is key for entrepreneurs and their staff.
We connected a Toronto-based healthy food catering owner who wanted to conduct a trade with a holistic clinic.
The clinic's team gets healthy lunches delivered to the clinic, including holiday parties, while the healthy take-out/dine-in, catering service's staff receives access to the clinic's many wellness services; naturopathic medicine, acupuncture, massage therapy (RMT), psychotherapy, and nutrition.
Each side of this healthy business barter has enough credit for about a year of support on an ongoing basis.
Match Made in "Hollywood" Heaven
Video Storytelling for Business Conference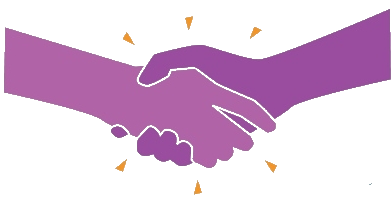 We were also very inspired with a trade between an IMDB-listed, growth-oriented videographer who is launching a second business in the wellness space, and a local business conference for superhero entrepreneurs.
The conference organizers needed an inspiring and cinematic video opener for their conference to draw the attendees in and make them feel like they are in a movie theatre along with story-telling clips to introduce their keynote speakers.
We saw a match made in heaven!
The narrative vignettes produced by the videographer and his team spoke to the "struggles we often feel with our self-limiting beliefs while highlighting each speaker's unique wisdom" and debuted in Toronto in fall 2019. The final production was superb, and even included Hollywood-calibre aging effects.
In return, the videographer received several VIP tickets for two days of learning and networking, plus business coaching and sponsorship for his wellness brand.
Organic Connection
Food Safety Consulting for Marketing Strategy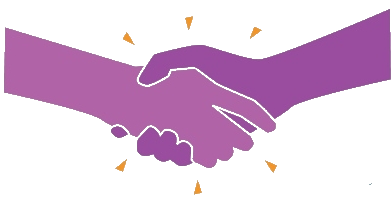 Here's a match that seemed impossible but happened so fast, and with such beauty, we still can't believe it. We were approached by a seasoned food safety expert who has recently made a courageous leap to full-time entrepreneurship. As her expertise is highly specialized, the perfect match wasn't immediately apparent, yet our collective determination led to success.
We promptly teamed her up with a business coach who became instrumental in helping her see things differently. Three days later we also found her a match with an owner of a farm and a marketer of 20 years who needed a food safety expert for the line of products being rolled out—fruit, meat pies, granola—on a larger scale.
In turn, she helped the food safety expert with marketing strategy and took things to the next level by helping to structure the unique value proposition and defining the services of the company.
About three months later, our swapper had their new website up and exciting new contracts in the pipeline.
Flourishing Together
Coaching for Co-working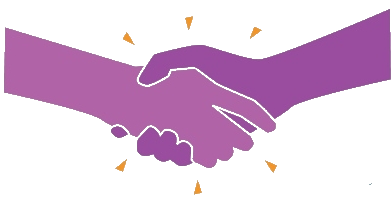 Entrepreneurs appreciate having access to inspiring space to work from, even more so in the heart of the city.
Seeing the synergy between a coach and co-working space, we teamed up a growth-oriented, serial entrepreneur and influencer with an owner of a gorgeous, newly-opened co-working space in downtown Toronto.
The co-working space had some vacant space to rent and was looking for a marketing plan to ramp up their membership. The coach, in turn, was on a lookout for beautiful space and room rental to meet with her clients.