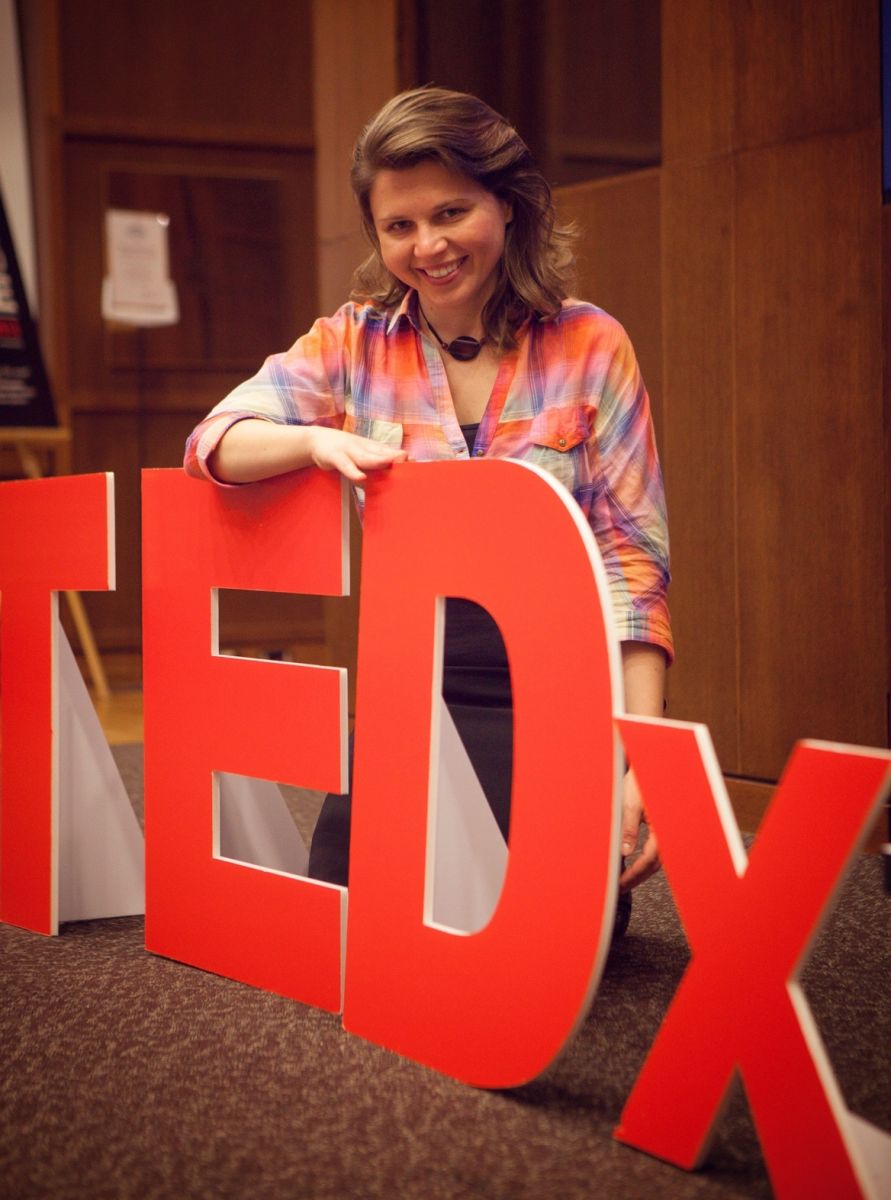 We love TED talks. They inspire, inform and spark insights. So, you can imagine our delight when our founder, Marta Nowinska, was chosen to present at TEDx, a TED-style event in Toronto to celebrate locally-driven ideas and elevating them to the global stage.

Toronto born Swapsity was right at home within the theme TEDWomen 2013: Invented Here, and very much in line with the question that inspired the conference: how are women reshaping the future?

Marta's talk, The Exchange Economy: Value with Values, focused on the power of barter and presented her vision for the future of currency. She shared stories, statistics and inspired the audience to embrace barter in their daily life. As kids, we knew how to get things without money or credit cards—we simply swapped for it! We can all remember how fun it was. Today, while barter is widely utilized by countries and corporations, less than 1% of individuals barter. Why are most of us missing out? Why are kids, corporations and government having all the fun? Watch Marta's TEDx talk to find out.
The talk generated plenty of excitement in the Tweetosphere with the audience sharing the highlights and tweeting their enthusiasm about swapping.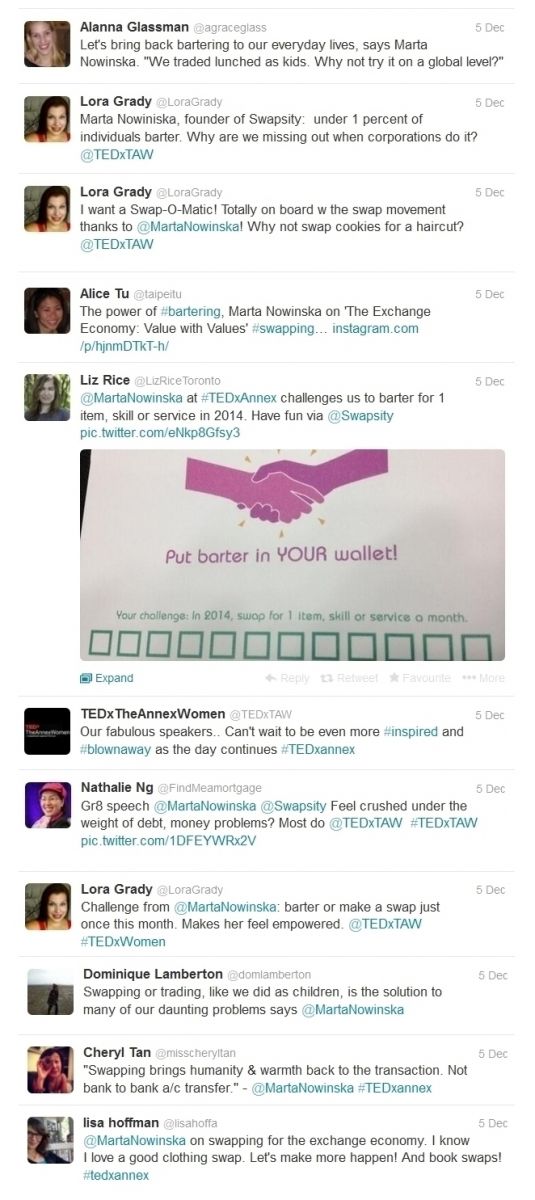 We felt extremely humbled and honoured to be a part of TEDWomen 2013, a global conversation happening in 58 countries across the planet from the 4th to the 6th of December.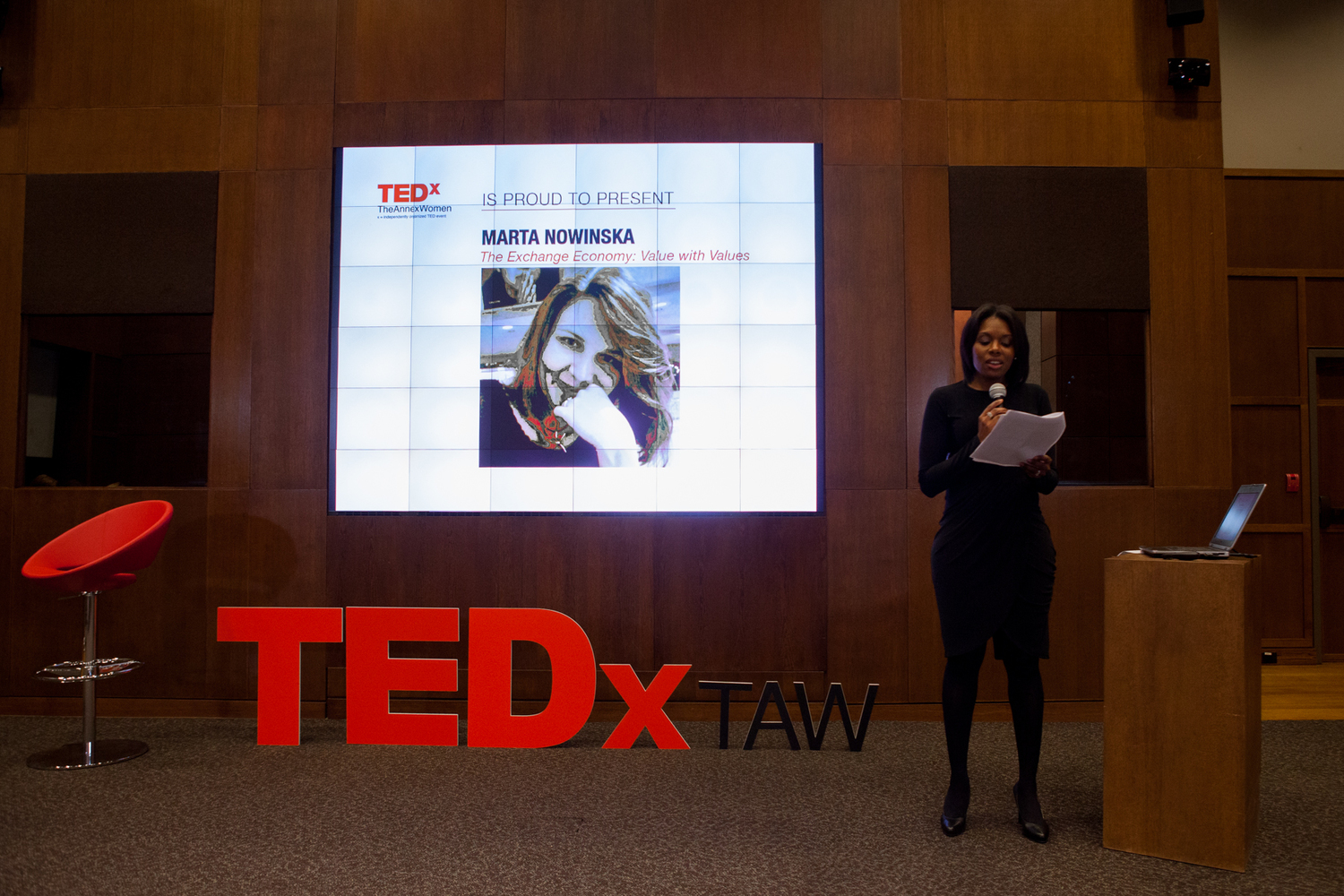 TEDWomen celebrates the incredible work of innovative women, change agents, thinkers, leaders, problem-solvers, inventors, trailblazers, idea champions and dreamers who are transforming entire industries with their out-of-the-box thinking. TEDxTheAnnexWomen took place at the University of Toronto (Munk School of Global Affairs) on December 5th and brought together seven outstanding speakers. Read how these innovators look at success in this Chatelaine Magazine feature.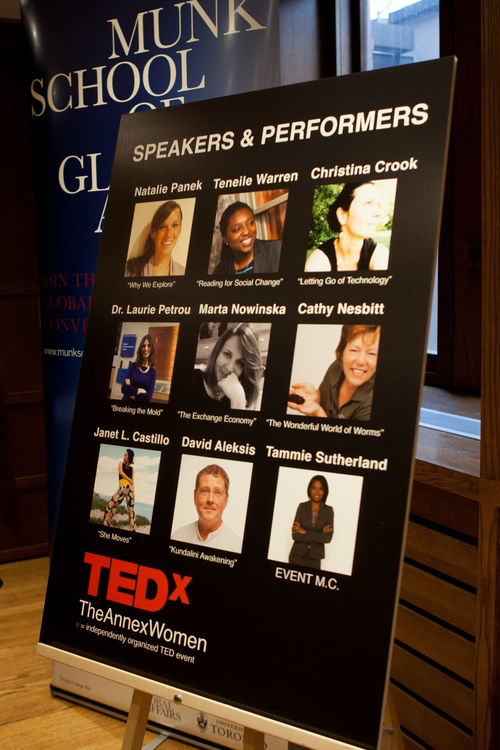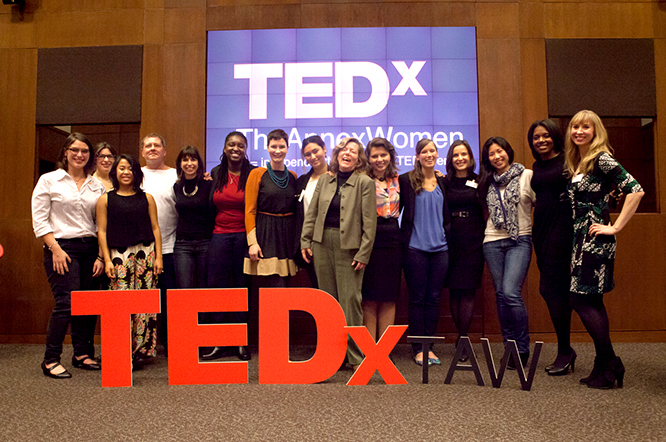 So glad to share our insights and spark a conversation about the value of the Exchange Economy. We hope you'll share Marta's TEDx talk with your friends and empower more people to put barter in their wallet.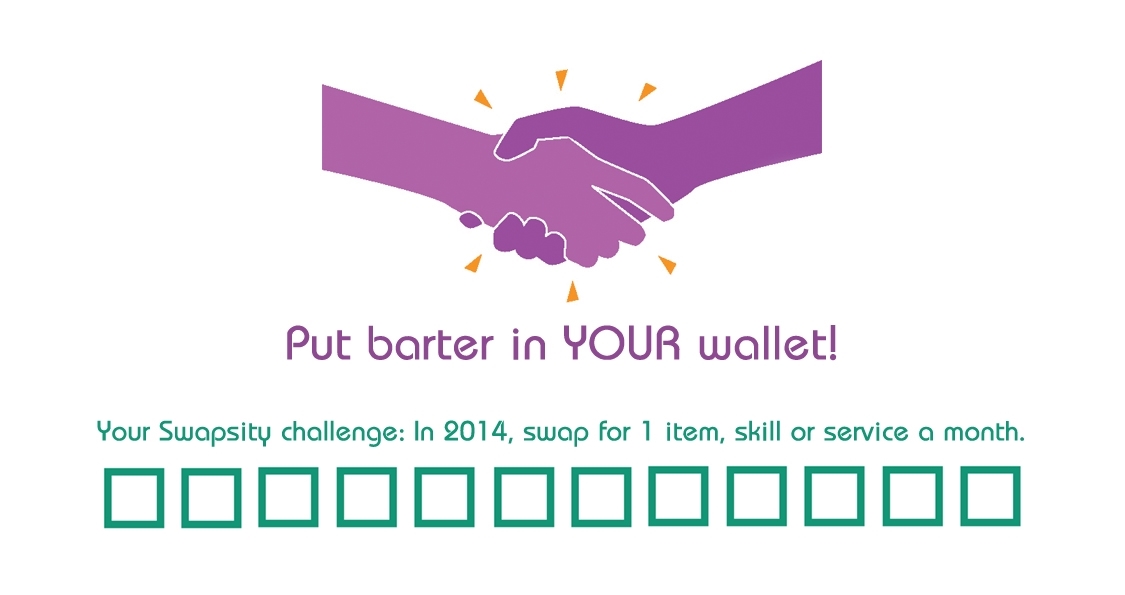 Photography credit: Bettina Bogar Photography and Swapsity swapper.