By Leyla Razeghi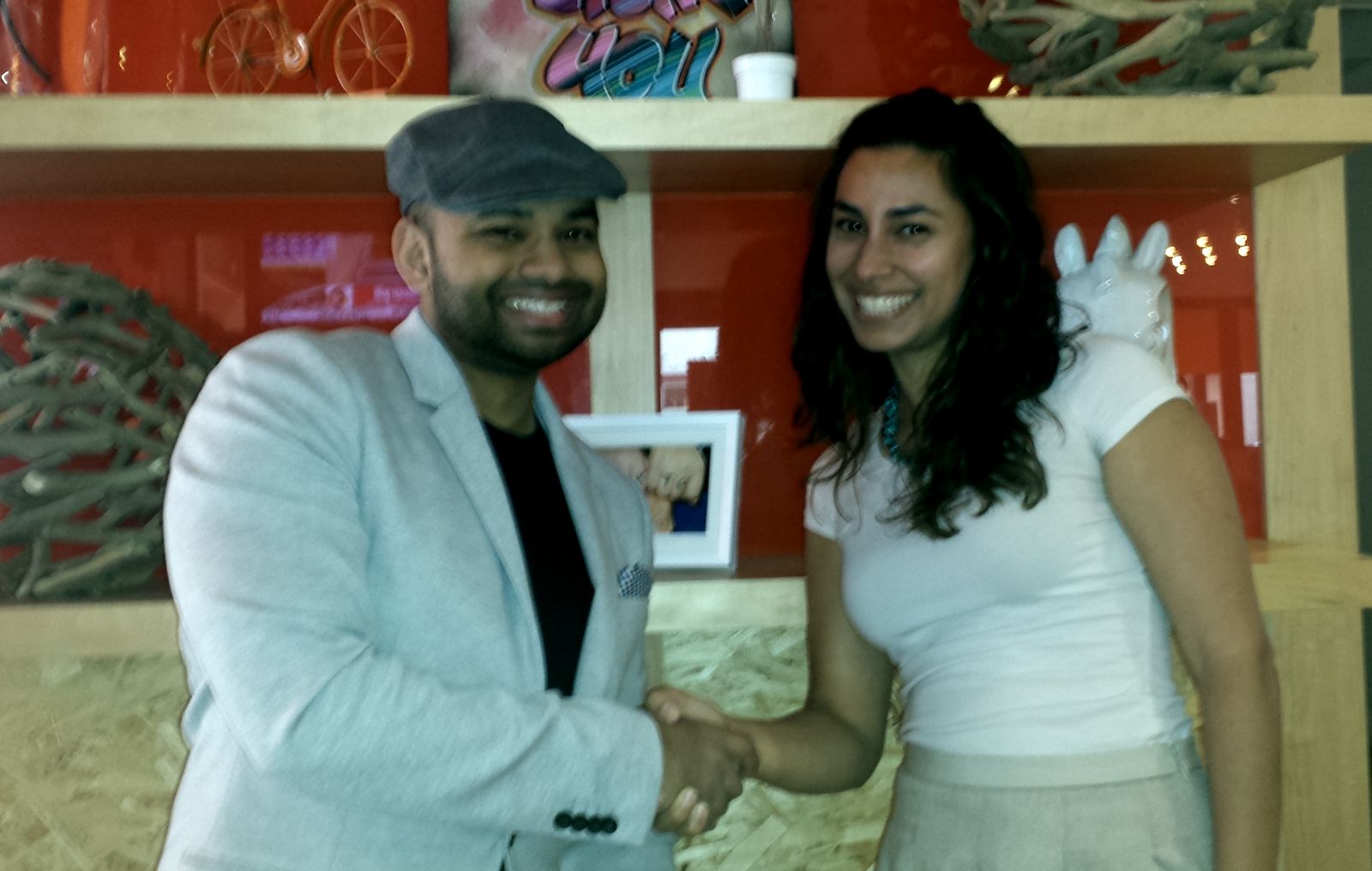 It all started at a networking event. My friend, Sean Damdar, and I are volunteer organizers for Cool Connections, and at one such event I mentioned to Sean that I needed branding and loved his work. Sean runs a full service creative agency and suggested an exchange of branding for help with measuring the impact his services have for his clients.

I was in full start up mode, so for me it represented a great opportunity to save some money, and the more money I saved, the sooner I could quit my corporate job and start my Strategy Consulting business.

We met to talk about how we could help each other and make sure our expectations were aligned. Sean explained that he was trying to find a better way to measure the value of his services and show a "before and after" picture to his clients. My struggle, I told him, was with better describing my services and their benefits to clients because a service that mixes strategy with customer work is not a common one.

He designed a logo that reflected my brand and helped me with my communications in exchange of my help with designing a scorecard to measure the impact of his services. We made the trade fair by exchanging services that would require a similar level of effort and work from both of us.

The services we exchanged were valued at $3,000, so the savings were big! I was able to better communicate what my business was all about and Sean was able to demonstrate the value of his service in a more concrete way to his clients.
Bartering is a great way to get value as a small business because it allows you to work with people who have plenty of talent and willingness to help you and are looking for help—rather than cash—in return. It gives you the freedom to start working immediately, network and build lasting professional relationships.

Mine was a great experience and yours can be too; be clear with your expectations and make sure both parties are aligned. In our case, we are friends and our values are similar. When working with people that you don't know that well, it is necessary to meet in order to align expectations and sign contracts for clarity and to avoid disappointment.

What are you waiting for? Start bartering!

Leyla Razeghi is a business strategy and optimization consultant who helps you "wow" your customer. She offers business strategy consulting, coaching and training for small and medium size businesses. You can find more info about her work here.